Forget Modicare, Government's Mission Indradhanush is a Stunning Success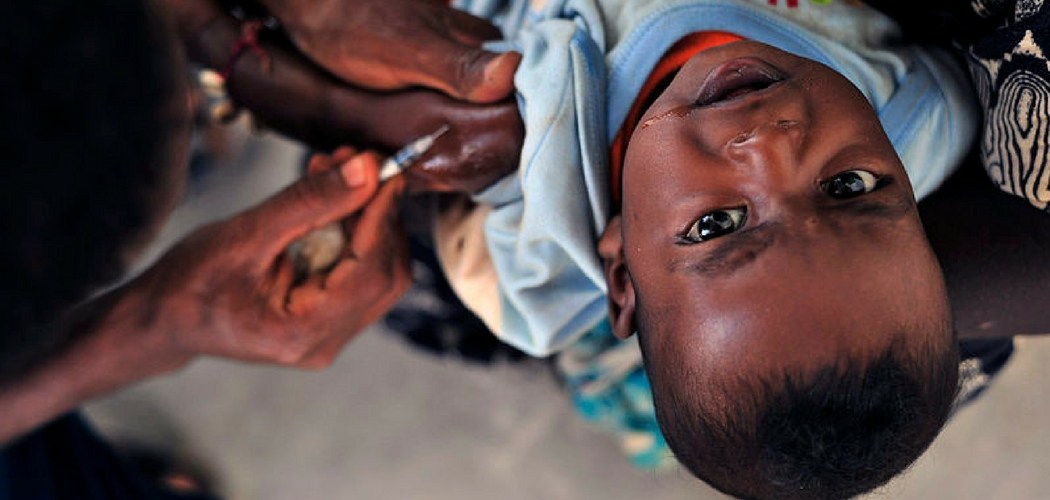 It's easy to see why everyone has come to admire vaccination drive of the government.
To follow the Ministry of Health and Family Welfare's Twitter handle, Vaccinate4Life feed this January, was to enter in to a mettlesome and inspirational world of healthcare policy makers as well as foot soldiers.

Mission Indradhanush (MI), India's vaccination booster mission, is a huge success for the country. An incredible amount of effort has resulted in a stunning achievement. It started out with vaccines against seven-life threatening diseases and now covers a lot of other diseases too.

It also marks a significant step towards our country's ultimate ambition of complete vaccination. Mission Indradhanush resulted in an increase in the immunisation coverage growth rate to 6.7%, a substantial growth from 1% during earlier immunisation drives.
The success opens the way for many other programmes. Sceptics were initially wary about the programme when it was launched in December 2014. But many policy analysts quickly came to admire the impact of the vaccination drive in 201 districts that had very low immunisation coverage against TB, poliomyelitis, hepatitis B, diphtheria, pertussis, tetanus and measles. By July 2017, 2.55 crore children under two years of age and 68.7 lakh pregnant women had been covered in 528 districts across the country.

Also, through the Intensified Mission Indradhanush, the Centre aims to achieve 90% immunisation coverage in 173 districts by December 2018.

SOLID ACHIEVEMENTS
Certainly, it appears to defy infrastructure gravity. According to media reports, when MI was launched, several states had asked for additional vaccines. But experts soon realized that vaccine procurement would correspond to births during a particular period. Therefore vaccines procured for children who were not covered were present somewhere in the supply-chain. The launch of electronic Vaccine Intelligence Network (eVIN), to track these unused vaccines, highlighted the efficiency of the programme. eVIN now provides crucial information on vaccine stock and storage temperatures via a smartphone across cold-chain points in 12 states.
WHY WE MUST MIND THE GAP
The mission raises several questions about how healthcare officials can encourage innovation and invention. It clearly shows that you have to allow your employees to spend some time for brainstorming, where they serendipitously stumble on the next big thing.

MI has done extremely well because of frontline workers. Not only have workers tracked nomads in states like Madhya Pradesh, but there were even instances when boat-clinics delivered vaccines for children on islands in the river Brahmaputra.
EFFICIENCY IS THE KEY FACTOR IN DELIVERY OF PUBLIC SERVICES
This mission was designed by two officers who were doing a routine review of an immunisation programme. They started sharing their own experiences, one on the difficulty of containing Polio in Bihar, and the other on his experience of working with a UN organisation in Chhattisgarh.
Joint Secretary, Rakesh Kumar, and then additional secretary and National Health Mission Director, C K Mishra, were determined to change the immunisation drives of the government. They figured out that it would take several decades to reach 90 percent coverage. Their efforts eventually brought about one of country's biggest healthcare achievement.
Clearly, MI has been a great success and the need is to replicate it for routine immunisation (RI) under the Universal Immunisation Programme. However, that would be a more difficult task, considering its scale of operation.