Mohalla Clinics: Taking Healthcare to Nook and Corners of Delhi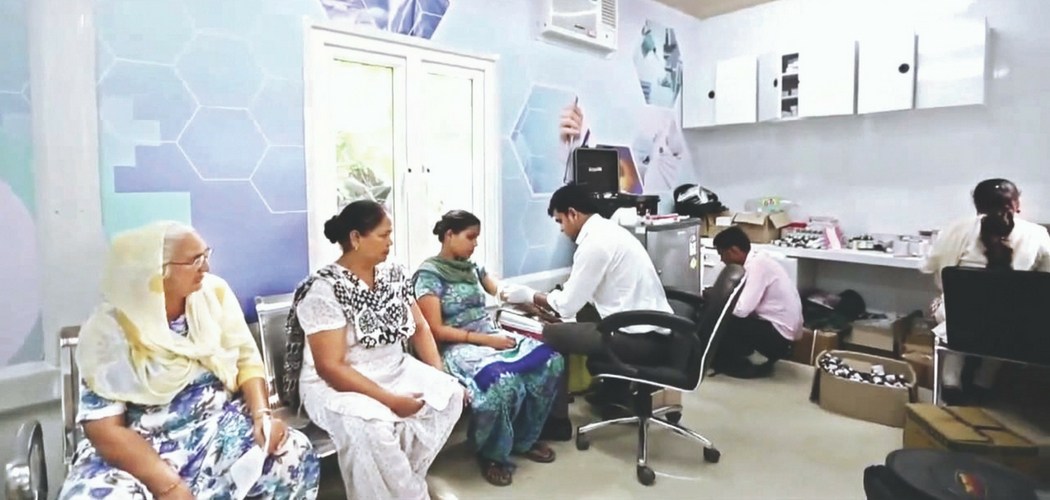 In state-level health interventions, it's not longevity that matters, but the impact
When Jyothy Jose got a fever, her relatives asked her to rush to the nearest private hospital. She listened to their advice and visited a super-speciality hospital, where the doctor prescribed several routine tests and she eventually had to shell out several thousands for flu.
But a few months later, when she fell sick again, she rushed to a community clinic in her neighbourhood (mohalla), where the doctor told her to just rest it out.
THE NEED
Jose is one of the several patients who suffer due to the poor primary healthcare system of the country. Shortage of doctors, paramedical staff, diagnostic services and referral systems often force patients like her to pay a visit to secondary or tertiary hospitals— even for common cold or flu. In fact, studies show that many patients often travel more than 5 kilometres to access healthcare in India. As a result, many depend on private healthcare.
HOW IT WORKS
The project, Mohalla Clinics aka community clinics, led by Delhi government have helped several patients like Jose. A few years ago, the government inherited 260 primary healthcare units and promised to set up 1000 more in the city. The aim was to strengthen primary healthcare system and offer healthcare services to the urban poor. The first such mohalla clinic was inaugurated on 19 July 2015 in Peeragarhi area of North-west Delhi. It cost the government close to Rs 20 lakh. In fact, this community clinic model got even international attention.

The concept of Mohalla Clinics originated from Mobile Medical Units (MMUs). The government initially rolled out several MMUS, but soon realized that it was not a sustainable solution. The efficacy of the clinics depended on the availability of vans, doctors and medical conditions. The search for a permanent solution for health woes of communities led to a community-model health clinic.
THE IMPACT
Clearly, this initiative is an example of a growing focus on the part of researchers, practitioners and policymakers, to better match resources with evidence for policies that work to reduce unnecessary illness and overcrowding of tertiary facilities— and with the projects that can best implement them.

The results were clear. It was popular with Delhiites. An official release from the Government of Delhi reported that by July 2016, nearly 800,000 people had availed health services and 43,000 pathological tests were conducted in 5 months.

Last year, when Delhi witnessed an outbreak of dengue and chikungunya, the mohalla clinics played a vital role in examining patients and conducting laboratory tests. Several other states like Karnataka, Maharashtra, Gujarat and Madhya Pradesh have already shown interest in this model.

Budget allocation is the reason behind the model's success. Mohalla clinics had been allocated INR 200 crore for setting up 1000 such clinics (at INR 20 lakh per clinic), approximately 4% of total health budget of the Government of Delhi.
AAM AADMI CLINIC
WHAT IS NEEDED NEXT?
However, critics believe the Mohalla clinics will face the same inadequacies as primary healthcare hospitals. "Mohalla clinics in Delhi work because Delhi has absolutely no shortage of good doctors but the same can't be the case with small cities.

A bigger problem than the shortage of doctors is their distribution across the country. All metros have the best doctors while smaller cities struggle for efficient medical services. Before solving the problem of shortage of doctors, we will have to focus on making the available doctors fairly accessible to a large spectrum."

"Even the doctors of Delhi and Mumbai's up-scale hospitals want to connect with the larger Tier 2-3 market but they simply don't have the means.

"In my opinion, instead of spending huge amounts in setting up another network of fancy primary care centres and call them Mohalla clinics, we should look towards telemedicine as an alternative.

"Telemedicine models have worked wonders in the US and some European nations and have been a topic of wide interest. India, on the other hand, is even more suited for telemedicine than the US or EU due to the unequal distribution of doctors.

"I think, the fundamentals and infrastructure of a mohalla clinic with the operations of tele-medicine, is the answer we are looking for," concludes Ayush Atul Mishra, CEO and Co-founder, Tattvan, a telemedicine healthcare clinic chain.