An Uttaranchal Boy Engineered Lipid Nanoparticles and an Indian Dream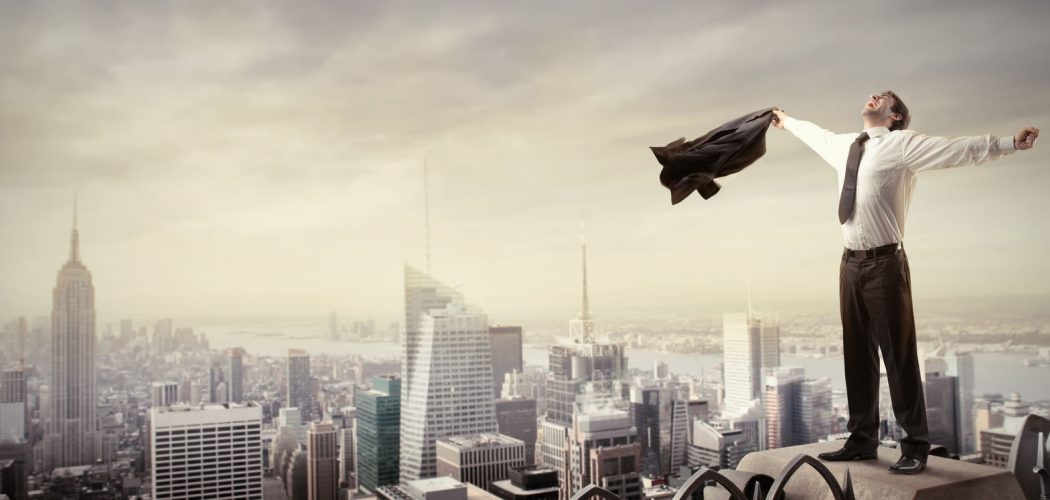 The Uttaranchal boy, who got a patent for non-intravenous chemotherapy, could be one of the best things that happened to cancer patients in India.
Nitin Joshi, like most kids of the 90s, wanted to become a computer engineer. But during the admissions, all the seats for computer science were full. "I had to opt for biochemical engineering (BCE) at Kumaon College of Engineering in Dwarhat, Almora. I was planning to switch to computer science in my second year," he recalls. However, all BCE students had to take a course in life sciences during their first year and Joshi did too. "That course made me realize that I wanted to do something in biology but from an engineering perspective. So, I continued pursuing biochemical engineering, even though I had an option to move to computer science," he adds.
"IIT Bombay is the best thing to have happened to me"
Soon, the Indian dream opened up for Joshi, when he was selected to pursue Biomedical Engineering at IIT Bombay. "Back then, I didn't want to commit to a PhD programme as M.Tech seemed to be an equally great programme. It would provide me with one and a half years of research experience that would eventually help me decide if I want to continue for PhD. I didn't even consider going to foreign universities, as IIT Bombay is one of the best institutes in India and has a great reputation," he adds.
It was indeed strenuous in the beginning for Joshi, as biomedical engineering focuses on various aspects compared to biochemical engineering. "What I really liked was the translational aspect of biomedical engineering, which is not the case with research in molecular biology, genetic engineering or other disciplines included in biochemical engineering. Although it started on a difficult note, gradually, everything went on smoothly as I discovered my true passion. I chanced upon Prof. Rinti Banerjee's lab at IIT Bombay during my first semester. She works on biomaterials and drug delivery. I approached her and she agreed to be my master's thesis advisor. I had an amazing experience with her. She is a fabulous mentor and an outstanding scientist," he recalls.
Today, Joshi is credited with a patent for aerosol-based intravenous delivery of nanoparticles and drugs for treating lung cancer. "One of the platforms we developed at IIT Bombay allows combinatorial delivery of chemotherapeutics with nutraceuticals (substances like curcumin that can improve the therapeutic effect of chemotherapy drugs). This drug delivery platform is composed of lipids and surfactants that are naturally present in your lungs. As a result, there is no risk of toxic effects, which is a concern with other polymeric and inorganic nanoparticles, for example, silica nanoparticles, carbon nanotubes etc. The system can be loaded with a chemotherapy drug and a nutraceutical (curcumin) and can be delivered to the lungs (for treating lung cancer) in the form of an aerosol. This helps in minimizing the exposure of other healthy organs to chemotherapy drugs, reducing side effects," Joshi explains.
Joshi's technology can make lung cancer treatment as simple as inhaling asthma drugs. The aerosol can be used as an inhalant with drug-containing nanoparticles, which can then attack lung cancer cells. This technology could be a blessing for cancer patients.
He points out that they are currently talking to pharma companies to license the technology for clinical trials. "This step is really challenging in India. It's a complicated process. With the right industrial partner and subsequent clinical trials, it will at least take 5-10 years for the product to be cleared for clinical therapy," he notes.
So, what was the biggest challenge that he faced? "If you are not facing difficulties in research, it means you are doing something wrong. There are always multiple problems to solve while developing a technology. But the biggest challenge is to translate it to the clinics, i.e. finding the right industrial and clinical partners to collaborate with. Startup/incubator environment for biotech is still at a very nascent stage. Dr. Banerjee is extremely persistent and I am helping to whatever extent I can," he notes.
FROM UTTARANCHAL TO HARVARD
Joshi is currently continuing his research at Harvard Medical School. "I still work in the domain of drug delivery, but my disease focus areas are a bit different right now. Other than cancer, I am currently developing technologies for arthritis, HIV and inflammatory bowel disease. The goal is to develop solutions for unmet medical needs. I started here as a postdoctoral fellow in 2013 with Prof. Jeffrey Karp, and now I am a faculty at Harvard Medical School. It's been an amazing experience and I plan to continue the work I am doing here. I also wish to collaborate with labs in India to develop medical solutions in the future," he concludes.