A Genie for Desperate Patients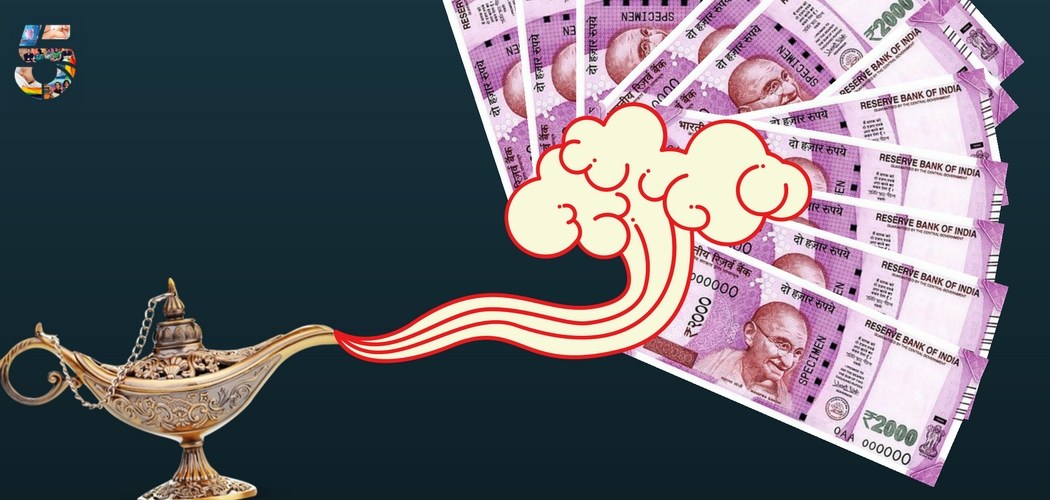 Have a medical emergency but no money? This financial technology platform is your good hope. Healthfin, facilitates quick loans for patients in a simple and seamless manner
HealthFin, Parvaiz Hussain's startup, is often nicknamed the perfect solution for cash-strapped Indian patients. But the zeal with which other startups and enthusiasts talk about his startup often embarrasses the founder.
"Healthfin is an amalgamation of Healthcare and fintech which uses technology to provide services.
The whole journey started with a jolting personal experience. A very close friend lost his father as he was unable to raise funds for his father's surgery. This incident left a deep impact on me and my cofounder Dr. Sonia Basu, a common friend since childhood," says Hussain.
An important factor motivating the founders was the out of pocket expenditure that amounts to 85% of the total healthcare costs. The founders realized that the issue of timely arrangement of funds for medical treatment affects masses of all strata, be it the affluent group or the less privileged. With essential insights and knowledge of Finance and Healthcare, the founders started Healthfin. The use of financial technology has provided the thrust necessary for any startup to deliver what it had set out for. "Our proprietary algorithm connects patients accessing services at our partner hospital to the banks through a seamless and hassle-free manner. The approval of funds/loan takes less than 15 minutes which is the fastest in the country by any lending startup/firm ," he adds.
Hussain eschews from the tag of a startup founder and doesn't conceal his debt to others. "Both me and my co-founder belong to the beautiful Island of Andaman and Nicobar. We were classmates since childhood and the understanding and bonding has helped us through the most turbulent times of our entrepreneur journey. Our forefathers were freedom fighters, so living with enormous resource constraints has been a part of our growing up years My grandmother was a Presidential Award winner and my cofounder Dr. Sonia Basu's father has spearheaded the growth and development of various projects on the Island. We have had a humble upbringing. The core feeling of helping others and upliftment of all has been strongly ingrained in us," says Hussain.
The parameter which the startup uses to track progress is not how many loan transactions have been approved, rather how many families they have helped and how many smiles they have spread. "Each of our Financial Associates puts in his/her maximum effort to provide the end result. In a quest to make a little difference for everyone needing affordable healthcare, we have been able to spread more than a 1000 smiles across cities such as Pune, Mumbai, Nagpur and Nashik," he notes.
The startup was founded in 2016 and the founders claim that they have been growing by more than 42% month-on-month.
"In the next five years, we want to touch the lives of millions of people across India and hope Healthfin, in its own small way, brings happiness to many families. This is possible by making healthcare affordable, providing funds for medical procedures at the right time without any extra cost. The aim is to make the process less cumbersome and bringing the money, required for their medical procedure, at the doorstep of the hospitals, saving lives and spreading smiles," he adds.
Hussain certainly has a gift of simplifying and promoting concepts. He believes that a healthcare entrepreneur's journey is not much different from that of any other entrepreneur. Entrepreneurship is a beautiful journey. It is like going for a morning trek where you might find several obstacles. But with the fresh air of enthusiasm in your lungs and a belief of experiencing an enthralling and beautiful sunrise in the end, it keeps you moving," he adds.
Healthcare startups come and go and Hussain acknowledges this. "The most important aspect of a new venture is to create and retain a very sound and strong team that believes in the company's values and vision. The rest will follow. We want to be the best in the industry in terms of product, process and system," he notes.
Another project uses deep learning to enhance user experience with the healthcare ecosystem as well as finance ecosystem. "We strive to be the largest financial technology enabled start-up providing any and all kinds of financial solutions in the healthcare space in India and beyond in many of the International markets similar to India," he concludes.