Indian Workplaces Promoting Mental Wellness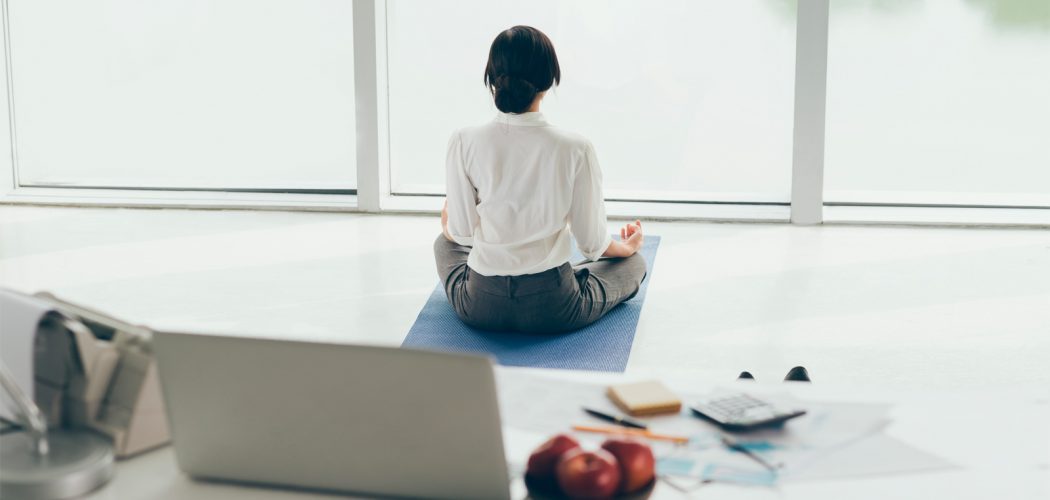 All work and no play make the Jacks and Jills of today dull boys and girls. Increasing work pressure and sedentary lifestyle have not only affected the physical health of the working population but even their mental well-being, which is definitely a cause for concern. For corporates, creating a positive work environment that focuses on the mental health of their employees is the need of the hour, writes Deepa Natarajan.
According to Chandrasekhar Mukherjee, Chief People Officer, SREI Infrastructure Finance Limited, Kolkata, a survey by World Health Organization in 2017 revealed that 56 million or 4.5 percent Indians suffer from depression with another 38 million suffering from anxiety disorders.
All organizations these days want to enhance the productivity of their employees and offer them a holistic experience. "Work has become sedentary and one has to not just work long hours but also travel long distances to reach office. It's important that companies offer an environment where employees can hone their skills and enhance their productivity. After all, an office is an extended home. In fact for many, it's a home away from home," he says. "These days, most professionals, especially women in nuclear families, have a host of challenges to deal with. While they need a lot of support from their family, it's also important that the companies they work for, take care of their well-being."
As someone who's had a gamut of experiences with different organizations and people, Chandrasekhar says that while in many countries, there are laws and rules to ensure the mental well-being of the working population, in India, there are none. "Many employees hang on to a company because of its infrastructure. But today, it's no longer just about having a great office space. Every office is unique in its own way be it the ones in Chennai or Gurgaon. So more than the facilities or freebies, it's a must for companies to organize relaxing activities for their employees that help them beat the stress."
This is not just important for employees but the companies themselves as Chandrasekhar says, "Even if you lose one person, the cost of hiring goes up. If a company takes care of its employees, the probability of them joining some other company goes down."
While many companies tie up with institutes to have a one-on-one helpline and psychologists to counsel distressed employees, Chandrasekhar feels that another way of keeping the employees happy is by offering them flexible working hours. "The new kids who are coming in are looking for a work-life balance and why not! A person needs that balance to do well at work." He feels that all these steps are definitely doable and all the top companies are following them.
Asif Upadhye runs a 30-member organization called Never Grow Up in Mumbai that aims at creating a fun, productive work culture. Dedicated to making work-life a lot more creative, balanced and full of dialogue, Asif says, "We consider employee happiness a huge part of our agenda on how to retain people. There are many steps that we, as a company, follow ourselves. For instance, we never track an employee's attendance as it is wasteful and counter-productive. We would rather judge employees for your effort and quality of work than whether you come in early, make a substandard presentation and while away time."
He feels that constant communication with employees is the key to a happy and healthy workspace. "If someone is having a bad day, we are empathetic and easy on them. A lot depends on the kind of managers who are building the company. We encourage all our teams to be interactive. Also, we have a young counsellor on board keeping in mind the age group of the employees ."
"While a majority of workspaces are opening their eyes to this gaping problem, we still have a long way to go," believes Asif. "There are many misconceptions about mental health. For instance, about depression itself, there are many pre-conceived notions. It's believed to be a stigma or disease. But society needs to be aware of what it really is. So sensitization and awareness are the need of the hour."
Author: Deepa Natarajan
A former reporter with a newspaper, Deepa Natarajan is now a freelance writer, journalist and editor apart from being a mommy to a little princess. She also has a special affinity for music, travelling, gardening and yoga